At Mama's Great, our family is dedicated to providing quality kitchen utensils that make cooking simpler and more enjoyable. With our husband-wife team managing sourcing and production, and our sons serving as enthusiastic taste-testers, we take pride in creating products that meet our highest standards. From customer service to sales and product development, our family is committed to sharing our passion for cooking with you.

Perfect Slice with Every Cut
Serrated knives aren't just for bread, we made this knife with a curved belly and a generous length. This makes jobs like cutting tomatoes and other soft-fleshed plant-based matter with tough skin much easier, because you can use a rocking motion. 10.5 inches is a good length for most jobs, especially if you have only one serrated knife in your kitchen.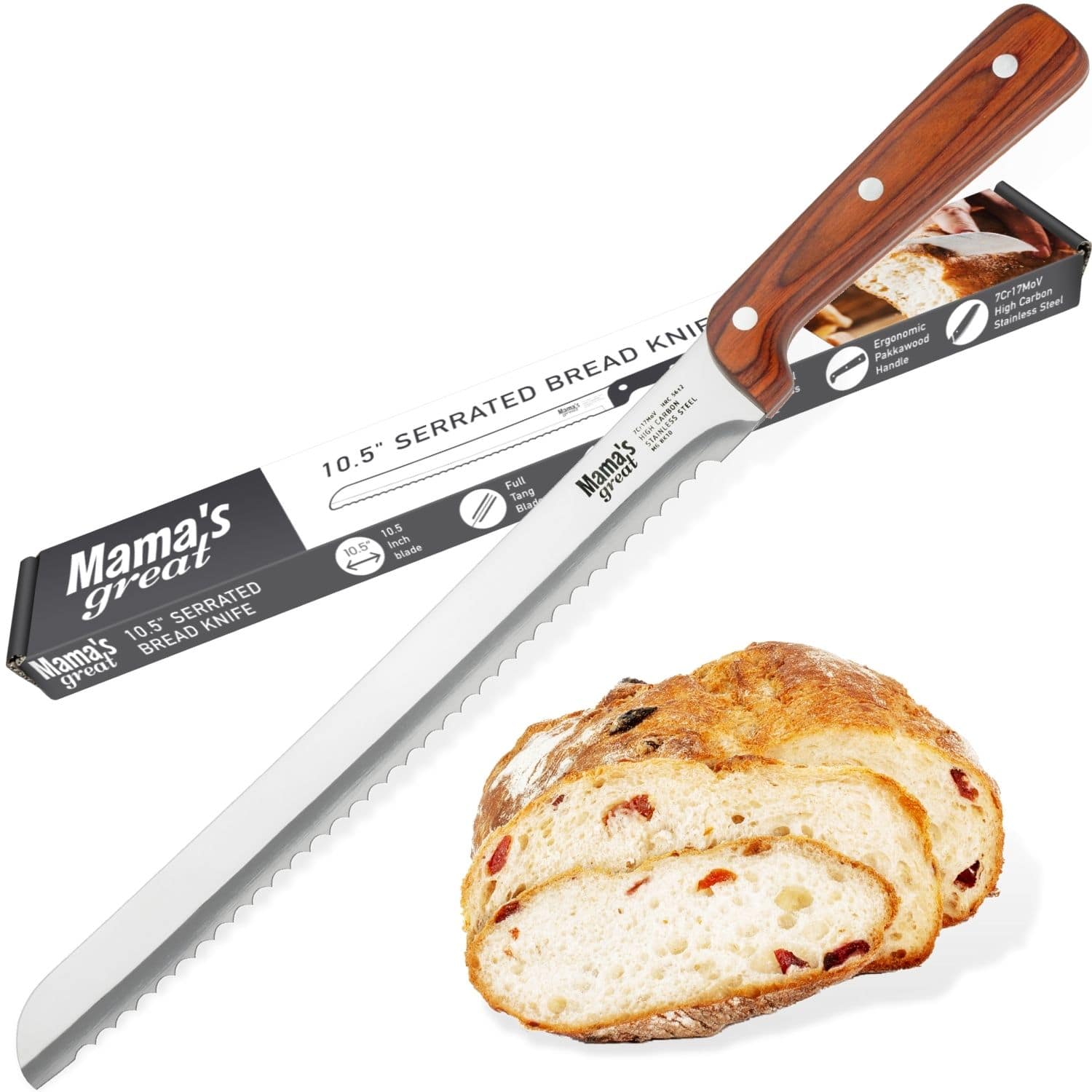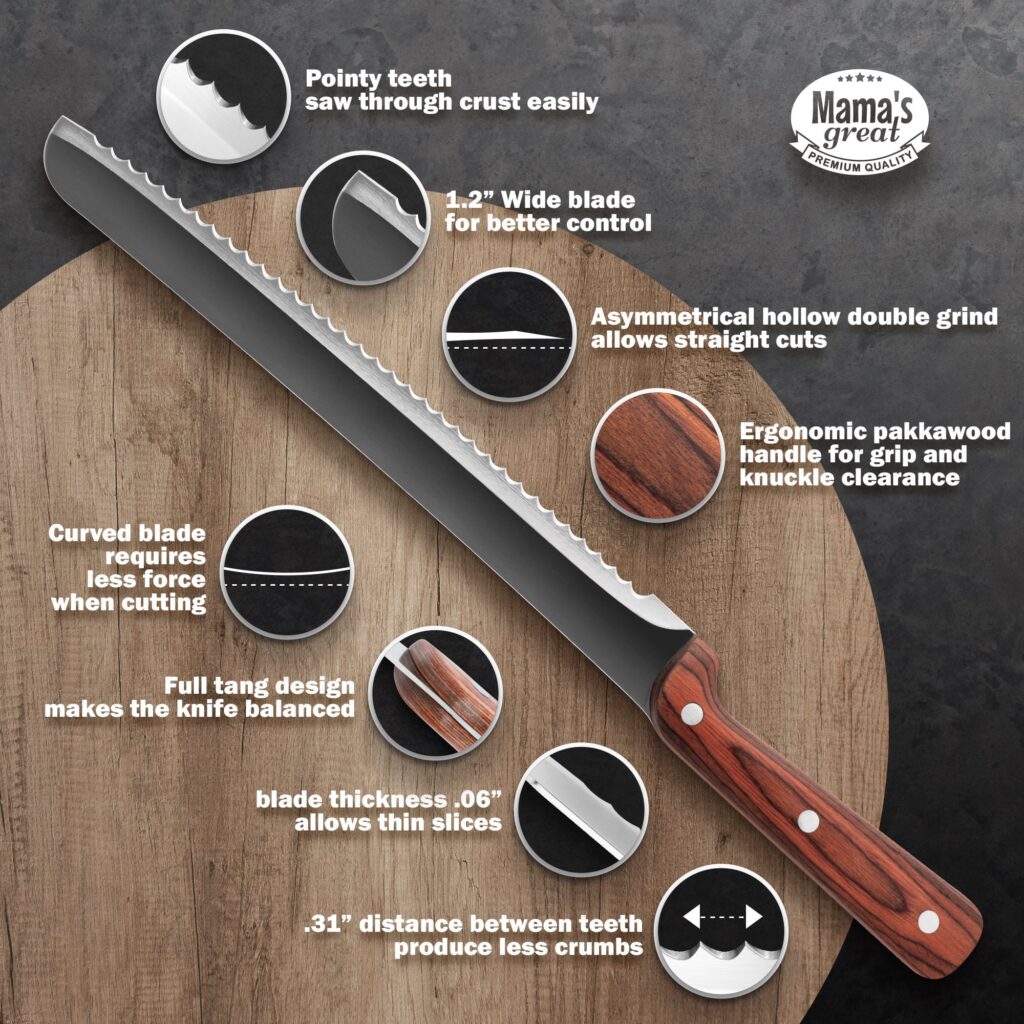 high carbon stainless steel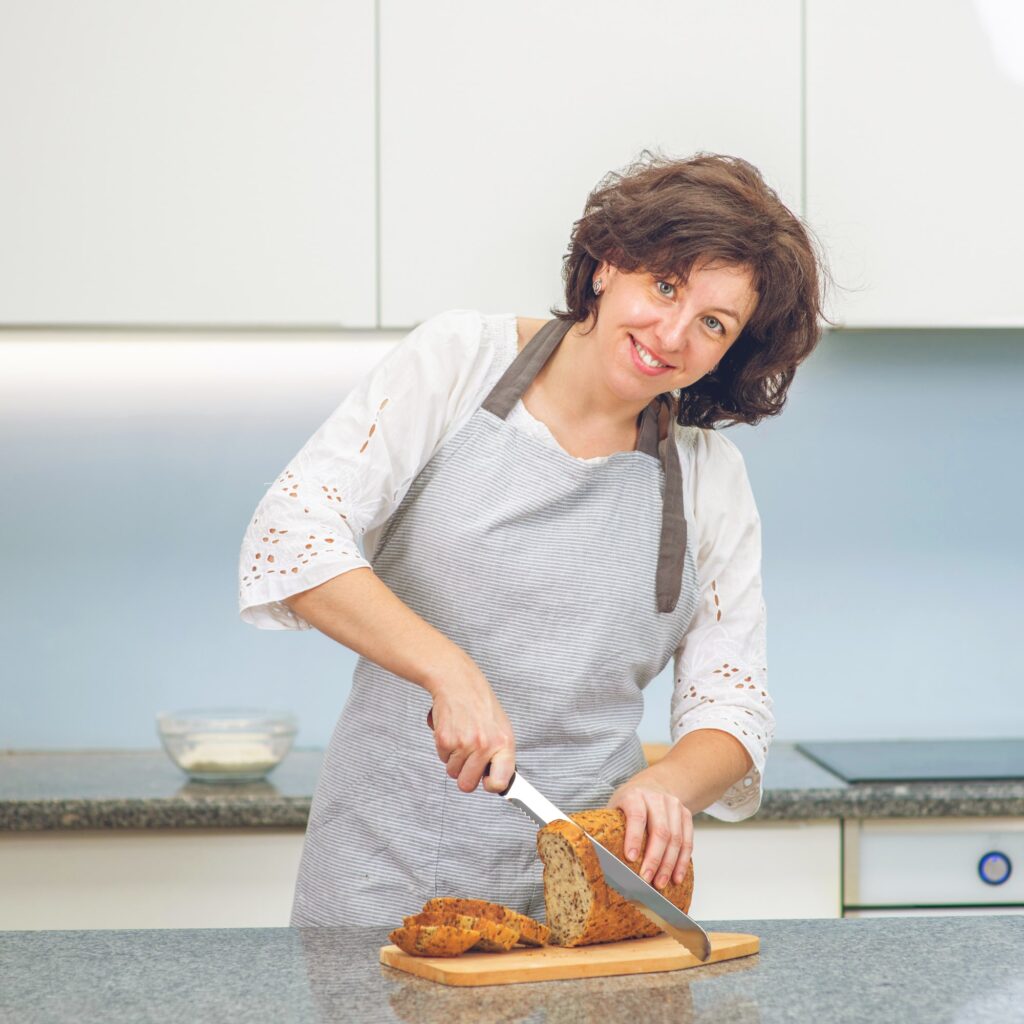 essential in every kitchen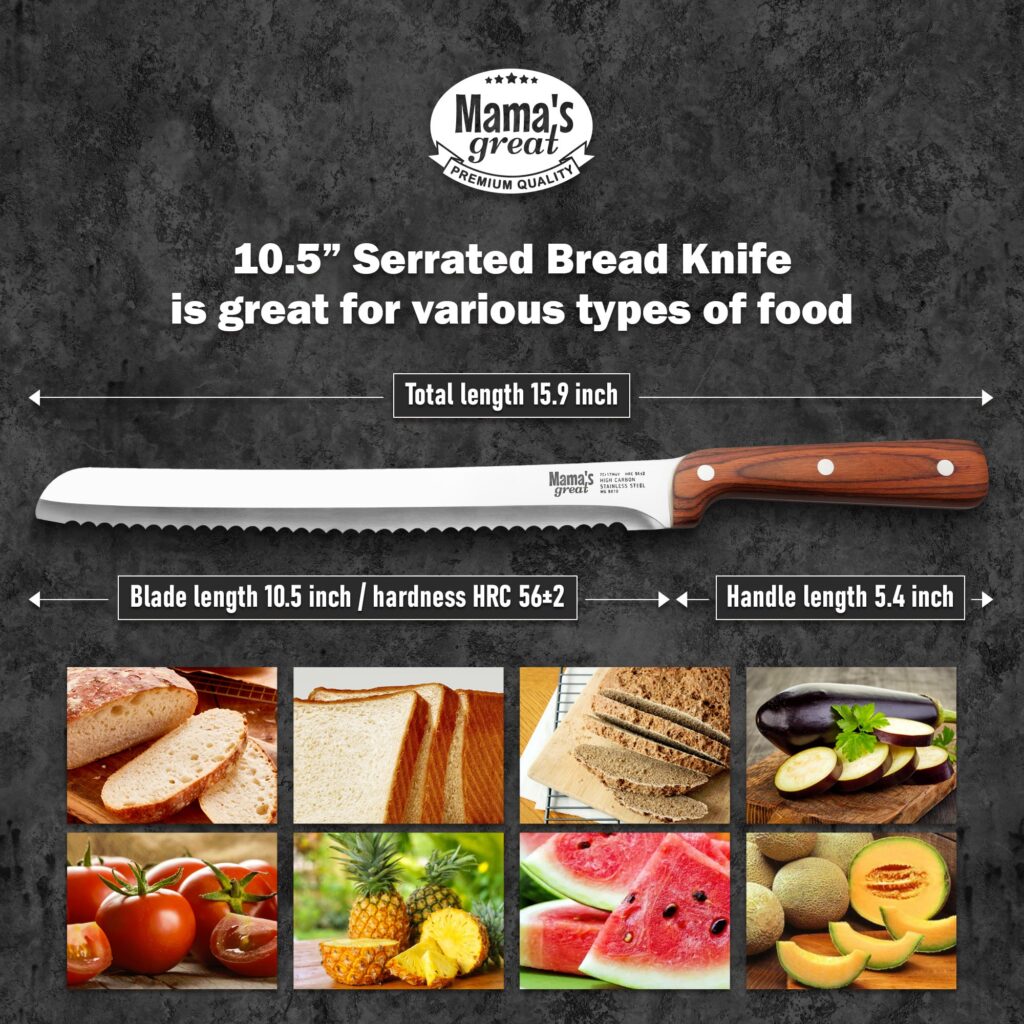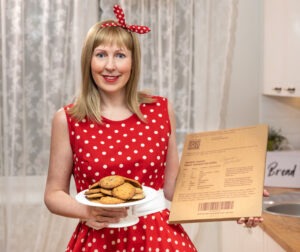 Have some questions or problems with our products?
Don't hesitate to contact us immediately, we love helping our beloved customers any we possibly can!
Customer support is our absolute priority because we believe that happy shoppers are the pillars of a healthy business!
What our cherished customers have to say
I've tried a lot of serrated knives over the years, and this is hands-down my favorite. The blade is nice and long so that when you're making long, light strokes through a loaf of bread. It's very sharp, sharper than any of the others I have. It's also great for thin slicing meats, etc. The handle is well designed and comfortable, and appears to be something that will stand the test of time. Washing it (by hand, of course,) is extremely easy and it still looks like new. Again, this is a strong, sharp knife and it works the way it's supposed to. I would definitely order it again and I have no reservations about recommending it to others.
I love this slicing guide! I can choose thin or thick slices. It makes cutting even slices very easy. There are no more crushed loaves because the adjustable snug fit holds the loaf firmly. It is easy to set up, each piece fits firmly into the slots, there is no wobble & it's just as easy to take apart and fits in the drawer. I am so glad I chose this one!
Waited several weeks for this bread slicer to come back in stock. It's the only one with adjustable width and 2 end boards so you can use it as a bagel slicer. I adjusted the width of the slicer to accommodate my loaf challah and used the narrowest slice width section, which is about 1/3 inch, to cut uniform slices. I was able to slice half the loaf before having to remove the cut slices and reinsert the loaf. The slices came out perfect for sandwiches or toast.
Very pleased with this bread slicer. I dropped all the slicing components on a tile floor right out of the box and nothing was damaged so it passed the clumsy baker durability test. All the cutting guides store in the base of the unit so I added a rubber band around the stored pieces to keep them from slipping out (see photo). I used the cutting board to slice dense banana bread and homemade wheat bread.
I make small, fluffy loaves of bread and really appreciate the 3 different widths for the loaf. Sturdy, compact storage. Super happy with this!
My hubby has a bad habit of cutting my bread while it's still hot and tends to squish the loaf in the process. This gadget is perfect for cutting homemade bread, even hot, without squishing it. I get uniform slices even on my largest loaves. I love it!
This is a very well made bread slicer. The wood is of high quality and the cuts seem to be done with great precision. The parts all fit well with no movement nor are they too tight. We have a Panasonic bread machine. It makes excellent bread. However, the loaf it yields is on the large size both in width and height. Our last bread slicer could not manage the loaf size and we had to squeeze the loaf into the slicer. This was frustrating and yielded uneven slices with waste
Super easy to use bread slicer! The first one I received had a stop board that warped kinda funky after the initial wash so I contacted the company and they sent me a replacement super quick. Amazing customer service.
I reviewed at least a dozen bamboo bread slicers before making my decision. Most of them had many bad reviews so I used what was bad about others to select one that corrected the common problems. I settled on Mama's Great Bamboo Bread Slicer and and am very delighted with it. The cutting guides and two (yes two) end boards slide under the base in a slot custom cut to fit the pieces for compact storage. The width of the slicer can be adjusted to a choice of three widths by which base slot you insert the guides in, baguette, small loaf or large loaf.
I've spent entirely too much time researching all varieties of bread slicers on the internet and I'm declaring this one the best - I can't say enough good things about it! It's sturdy, precision designed and made, VERY effective at slicing consistent slices with minimum knife "wiggling", packs up compactly into itself, and quite possibly the best part: it's gorgeous. The one thing this bread slicer is missing is the one thing the seller can't provide: years of wear and tear, nics in the wood, and knife-slice markings so abstractly covering the surface that it shows the markings of a truly well-crafted, and well-loved, heirloom.