Lining a baking sheet is the most common way to use parchment paper. These 21 creative uses for parchment paper sheets help you to get the most out of parchment paper!
1.   Transfer rolled pie dough to the pan easily. Just place the parchment paper sheet under the dough before rolling it.
2.   Line your work station when making pastry dough. Less hassle to clean up the mess after. 
3.   Roll sugar cookie or gingerbread dough out on the parchment, cut shapes, take away the excess, and transfer the parchment and cookies to your baking sheet without bending or distorting the shapes. 
4.   Your own tulip-shaped muffin liners. Just cut into 6×6 in squares. Find a cup that fits your muffin tin, then center the paper on the bottom of the cup and make a fold on each of the four sides. Run your finger around the edges and that's all.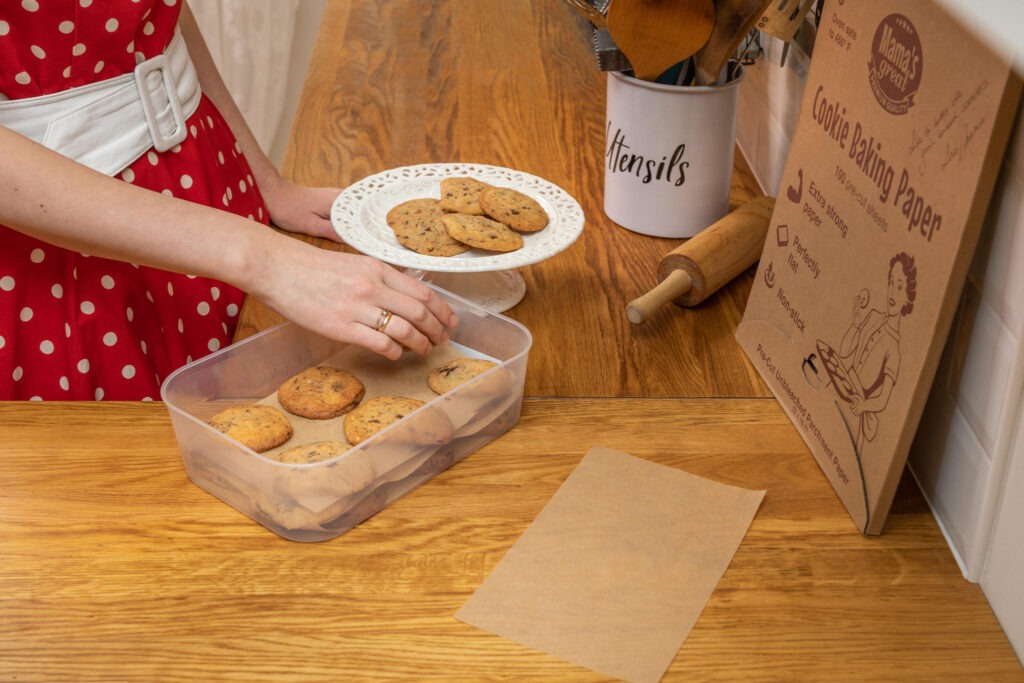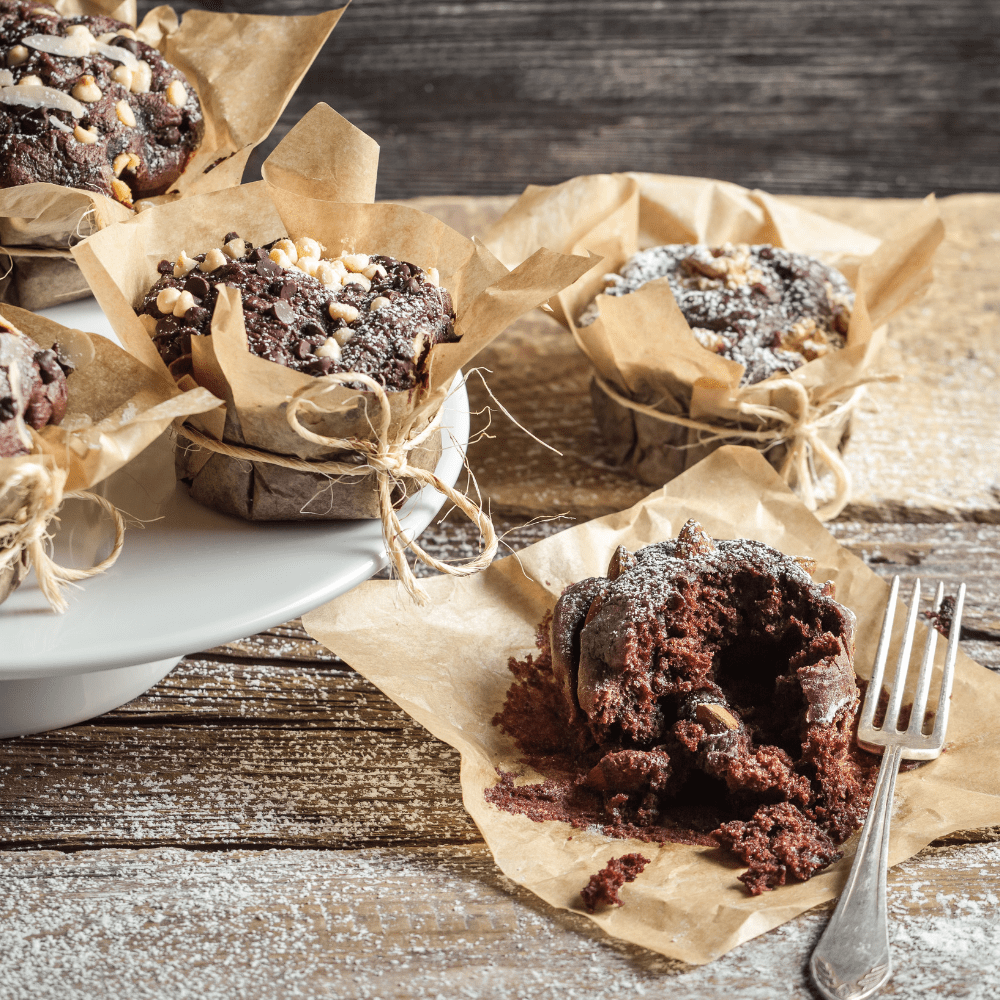 5.   Homemade parchment paper piping bags. Cut into triangles and form into cones for piping chocolate or cream. 
6.   Use parchment paper on your baking sheet or roasting pan when roasting root vegetables, meat or fish. Your days of scrubbing grease and crusted baked goods are over. 
7.   Use between layers to stack cookies, bars or brownies for storing or transporting. 
8.   Use a piece to line the top of your scale when weighing out ingredients. This piece of paper doesn't weigh anything and it is less to clean! 
9.   Cut squares out of parchment paper to layer between chicken breasts or hamburger patties before freezing.
10. Line your work station when painting or decorating cookies. Parchment paper works as an excellent craft mat.  
11. A clever way to use for cutting a stencil to decorate with. 
12. Excellent landing spot for dipped chocolate. Cooled candies and cookies lift right off it. 
13. An original way to wrap your homemade pastries for gifts. 
14. Perfect for wrapping snacks or candies. 
15. Pipe caramel or chocolate designs on parchment, then peel right off when set. 
16. Cut strips of parchment to put under your cake layers as they sit on a serving plate. Frost the cake, then remove the parchment strips. Perfect cake, clean plate.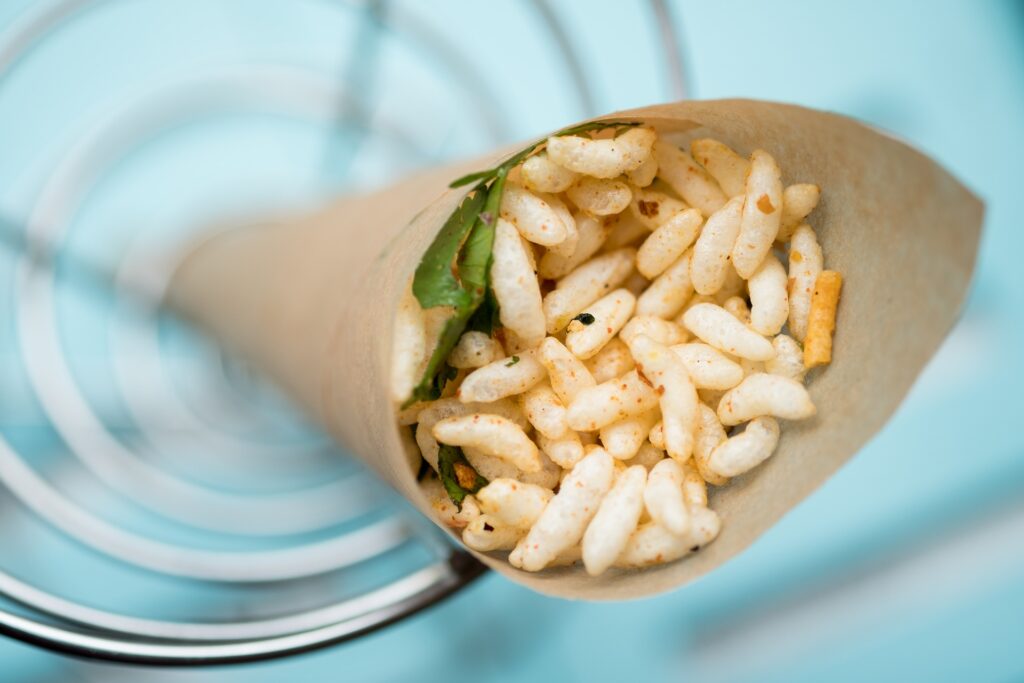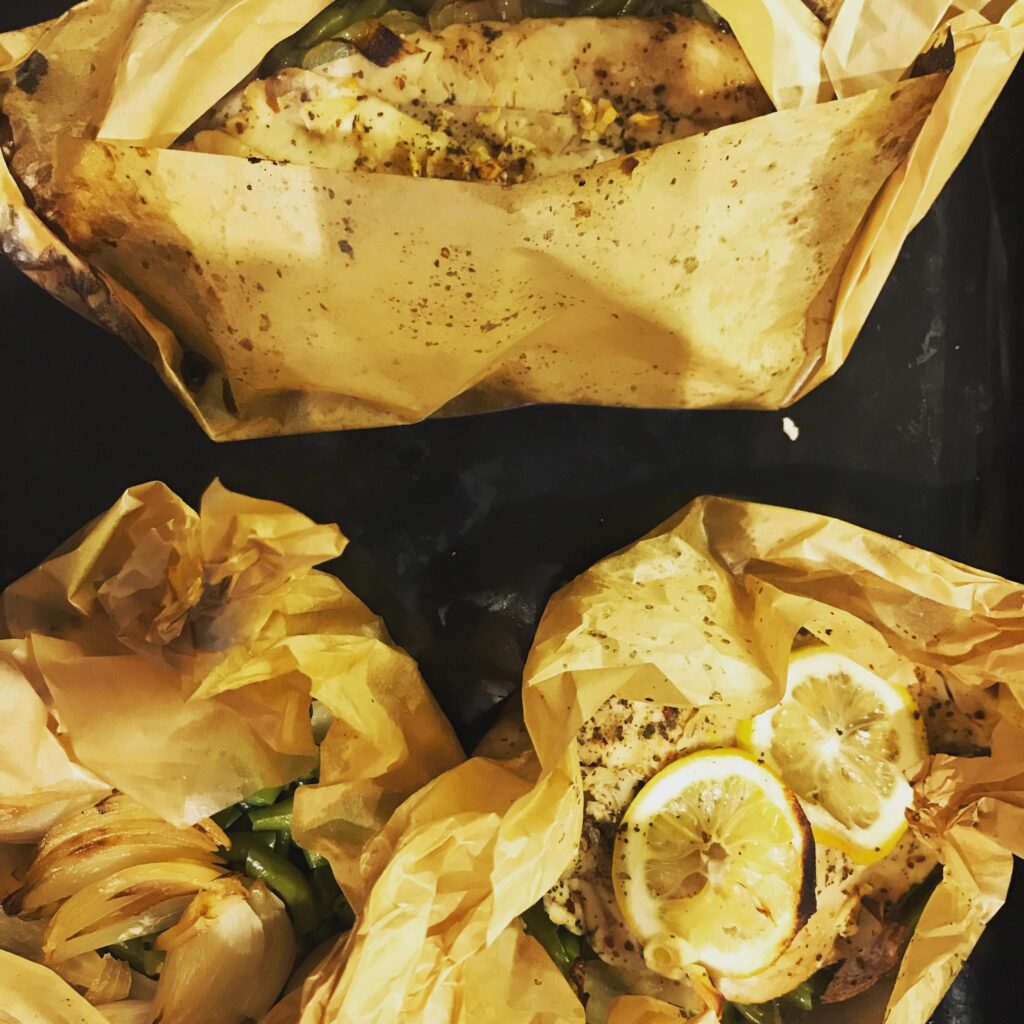 17.   Use parchment paper to cover a casserole pan. Cut 1 inch wider cover from parchment paper then brush its outer edges with egg white and fold it over the pan.  
18. Use parchment paper sheet under pie weights. It is super easy to remove them later and it keeps your pie weights clean.
19. Parchment wrapped dinners. Just place some veggies on the paper first and top with fish or chicken.  Drizzle with some fresh herbs and a bit of olive oil and wrap tightly and then bake in the oven. 
20. Line your drawer base with parchment paper sheets. Clean and nice! 
21. Elegant material for wrapping flowers